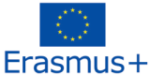 Erasmus+ is the EU's programme to support education, training, youth and sport in Europe. It has an estimated budget of €26.2 billion. This is nearly double the funding compared to its predecessor programme (2014-2020). The 2021-2027 programme places a strong focus on social inclusion, the green and digital transitions, and promoting young people's participation in democratic life.
It supports priorities and activities set out in the European Education Area, Digital Education Action Plan and the European Skills Agenda. The programme also:
supports the European Pillar of Social Rights;
implements the EU Youth Strategy 2019-2027;
develops the European dimension in sport.
Erasmus+ offers mobility and cooperation opportunities in:
higher education;
vocational education and training;
school education (including early childhood education and care);
adult education;
youth;
and sport.
Detailed information on these opportunities, including eligibility criteria, is available in the Erasmus+ Programme Guide.
---

CEEPUS is an acronym for "Central European Exchange Program for University Studies".
Current member countries: Albania, Austria, Bosnia and Herzegovina, Bulgaria, Croatia, the Czech Republic, Hungary, North Macedonia, Moldova, Montenegro, Poland, Romania, Serbia, the Slovak Republic and Slovenia. Prishtina/Kosovo is also participating.
The legal basis for CEEPUS is an international Agreement signed by the member states and open for accession.
CEEPUS is based on lean management. The highest ranking decision making CEEPUS body is the Joint Committee of Ministers that meets once a year and takes all strategic decisions. Coordination, evaluation, program development and advertising are the main tasks of the Central CEEPUS Office. Each country has a National CEEPUS Office in charge of national implementation. In order to avoid setting up new administrative bodies, the National CEEPUS Offices are integrated into already existing structures, usually national agencies.
With CEEPUS, there is no transfer of funds: There is an internal currency of "1 scholarship month" instead. Each country pays its INCOMING students and teachers and has to pledge at least 100 scholarship months per academic year. The CEEPUS Agreement also specifies that these grants be comprehensive grants linked to the local cost of living. So far, experience has shown that this system works very well.
The main activity of CEEPUS are university networks operating joint programs ideally leading to Joint Degrees, esp. Joint Doctoral Programs. CEEPUS covers mobility grants for students and teachers in this framework.
The main objectives are:
Focus on joint PhD programmes;
Promote cooperation in the framework of EUSDR.
Web site: https://www.ceepus.info/
---

Horizon Europe is the EU's key funding programme for research and innovation with a budget of €95.5 billion. It tackles climate change, helps to achieve the UN's Sustainable Development Goals and boosts the EU's competitiveness and growth.
The programme facilitates collaboration and strengthens the impact of research and innovation in developing, supporting and implementing EU policies while tackling global challenges. It supports creating and better dispersing of excellent knowledge and technologies.
It creates jobs, fully engages the EU's talent pool, boosts economic growth, promotes industrial competitiveness and optimises investment impact within a strengthened European Research Area. Legal entities from the EU and associated countries can participate.

Sets of measures to achieve bold, inspirational and measurable goals within a set timeframe. There are 5 main missions as part of Horizon Europe:
Adaptation to climate change including societal transformation;
Cancer;
Climate-neutral and smart cities;
Healthy oceans, seas, coastal and inland waters;
Soil health and food.
Web site: https://ec.europa.eu/info/horizon-europe_en
---

DAAD is the biggest world organization which supports international academic mobilities of students and researchers. In Republic of Moldova the DAAD Lectureship (Deutscher Akademischer Austauschdienst – German Academic Exchange Service) has begun its activity since 1998 within "Ion Creangă" State Pedagogical University of Chișinău, at the German Philology Department. 450 lecturers of the German Academic Exchange Service are involved in activities of host universities from all around the world, one of which being permanently employed within German Philology Department of "Ion Creangă" State Pedagogical University of Chișinău: Heiner Dintera (1998-2003), Nicole Stirnberg (2003-2006), Jan-Peter Abraham (2006-2011) and Sophia Bellmann (2011-2016).
Chișinău DAAD Lectureship informs on DAAD scholarship programmes in Germany as a country for study and research, offers consultancy during the search of a study place or an academic partner in Germany, organizes information sessions within Moldovan universities and research/educational institutions, coordinates DAAD activity in the Republic of Moldova, organizes and evaluates students who are taking DaF Test (test of German as a foreign language). Yearly, DAAD offers about 40 scholarships for university students/graduates, doctoral students, young researchers, university academic staff and researchers from the Republic of Moldova.
At the same time, DAAD organizes an impressive number of cultural, informative and educational (book releases, conferences, seminars etc.) activities. Therefore, the study of German at "Ion Creangă" State Pedagogical University offers students not only the opportunity to study the German language with native speakers, but also to benefit from the multitude of offered opportunities.
Contact information:
Dr. Josef Sallanz, DAAD Lecture
"Ion Creangă" State Pedagogical University,
German Philology Department,
1 Ion Creangă St., block 1, room 713,
MD-2069, Chişinău,

Work programme: every Tuesday, between 10.00 and 13.00
Tel.: +373/22/240749
e-mail: daad.chisinau@gmx.de
Web site: https://www.daad.de/
---

In 1946, in the aftermath of World War II, President Harry S. Truman signed legislation into law to establish the Fulbright Program, after Senator James William Fulbright proposed a bill to use the proceeds from selling surplus U.S. government war property to fund international exchange between the U.S. and other countries in September, 1945. The program became the U.S. government's flagship international educational and cultural exchange program, creating connections in a complex and changing world. Led by the U.S. government in partnership with 160 countries worldwide, Fulbright builds lasting connections between the people of the United States and the people of other countries—building mutual understanding between nations, advancing knowledge across communities, and improving lives around the world.
Since its inception, the Fulbright Program has given hundreds of thousands of passionate and accomplished students, scholars, teachers, artists, and professionals of all backgrounds and fields the opportunity to study, teach and conduct research, exchange ideas, and contribute to finding solutions to important international problems.
The Fulbright Program operates in more than 160 countries worldwide and has provided approximately 400,000 participants with the opportunity to study, teach, or conduct research in each others' countries and exchange ideas.
Approximately 8,000 competitive, merit-based grants are awarded annually in most academic disciplines and fields of study.
Web site: https://cies.org/
---

The Agence Universitaire de la Francophonie (AUF) (Association of Francophone Universities) is a global network of French-speaking higher education and research institutions. Founded in Montreal, Quebec, Canada in 1961, as the Association des Universités Partiellement ou Entièrement de Langue Française (AUPELF). The AUF is a multilateral institution supporting co-operation and solidarity among French-speaking universities and institutions. It operates in French-speaking and non-speaking countries of Africa, the Arab world, Southeast Asia, North and South America and the Caribbean, Central, Eastern and Western Europe. As of 2021, the AUF has 1,005 members (public and private universities, institutes of higher education, research centers and institutions, institutional networks, and networks of university administrators) distributed throughout francophone countries on six continents. It is active in 117 countries and represented by regional offices and information centers on campuses and in institutes.
The primary activities of the AUF are distributed among four scientific administrations, each aiming at a specific goal. These four branches are:
Language and communication: Supports French-language development through instruction in the scientific disciplines; promotes multilingualism and cultural diversity by stimulating the production, spread and teaching of scientific knowledge in French. Coordinates research projects, training and curriculum reform in linguistics, culture, literature and education. Monitors meetings and scientific conferences, emphasizing publication.
Economic development: Fundraising and public relations.
Scientific skill reinforcement: Acts as liaison between scientific departments and regional offices. Administers French-speaking digital campuses and institutes in four-year cycles. Evaluates relations between the association and the French-speaking scientific community in the fields of the environment, water, energy, climate, sustainable development and well-being of populations; supports research.
AUF has offices in 10 regions, including Central and Eastern Europe where its activity is governed by the Regional Direction of Bucharest (DRECO), created in 1994. It includes a network of 145 member universities from 23 states. DRECO has 7 offices in 6 of the states in the region, the Chisinău Office coordinates AUF activities in the Republic of Moldova and Ukraine.
Web site: https://www.auf.org/europe-centrale-orientale/